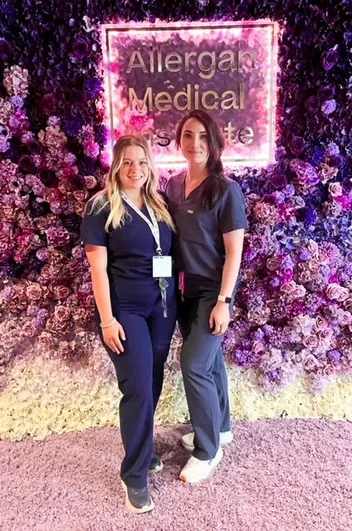 Meet Kayla Eversole PA-C and Danielle Brown PA-C. Our two wonderfully talented physician assistants offering Botox cosmetic injections at our office. They are passionate about making you look and feel your best! They value individual concerns and strive to provide the highest quality service that aligns with their clients priorities. Both have completed their cosmetic training through Allergan Medical Institute and have attended specialty focused in-person trainings to enhance their injection techniques.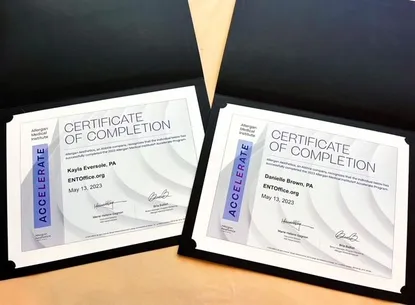 Cosmetic Services

Botox®
Is used to treat facial wrinkles such as forehead and frown lines as well as crow's feet. This treatment is intended to provide a rejuvenated and refreshed appearance.
Botox® is a muscle relaxant used to treat many conditions within the body. It contains the active substance Botulinum toxin type A and is injected into muscles or deep into the skin. It works by interrupting nerve impulses traveling into the injected muscle. By blocking this nerve impulse, excessive muscle contractions are reduced and the unwanted facial wrinkles are diminished.
Common Treatment Areas
Below are common treatment areas for Botox® injections. Included are some of the most common doses of Botox® for each site. Dose varies between each individual and is something you injector will discuss with you at time of your appointment.
What to Expect with Botox Treatment

Some clients report that injections feel like a pinch. You may begin to notice a visible smoothing of frown lines, crow's feet, and forehead lines within 48-72 hours. However, it takes up to 2 to 4 weeks for full results to set in. Results last up to 4 months for moderate to severe frown lines.
BOTOX® Cosmetic is not a permanent treatment. If you discontinue treatment the moderate to severe frown lines, crow's feet and forehead lines will gradually return.
Common side effects following treatment includes minor bleeding, bruising, headache. Your injector will further discuss these topics at your visit.
Before & After Results
Check out these Botox® results below. For more client images and results, visit our Instagram page.